Harvest Havoc
Family Fun Walk/Run at Killens Pond State Park. Saturday, October 22nd at 11:30 a.m.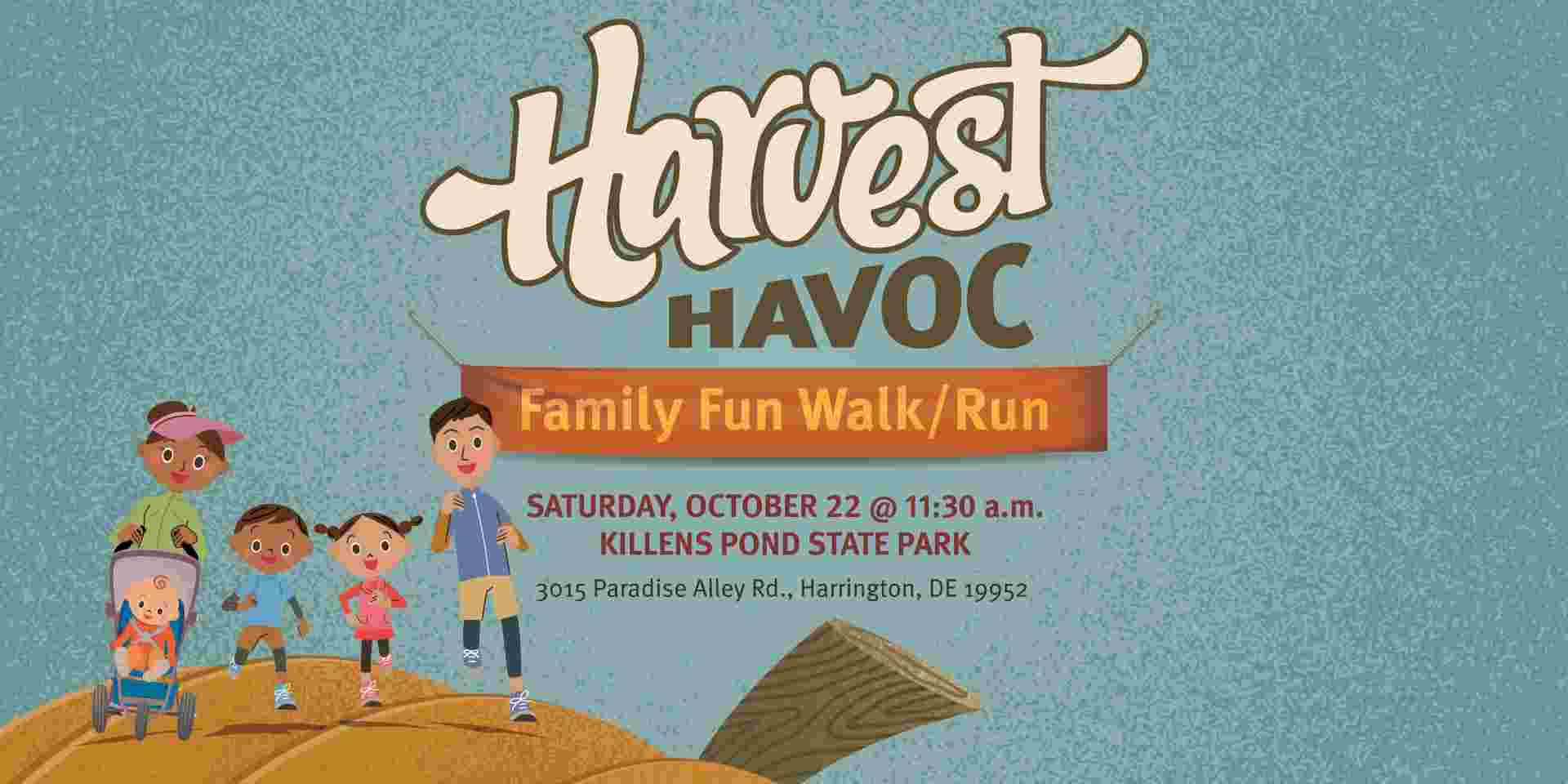 Go a mile, or two! Sign up for this free event and enjoy a day full of fun and activities. The course is wheelchair and stroller accessible, and open to those with all abilities to walk, roll, or run.
Killens Pond State Park, 3015 Paradise Alley Rd., Harrington, DE 19952
Enter Killens Pond State Park at the campground entrance, not the park entrance.
Online registration closes October 21 at 11:59 p.m.
Event Timeline
Registration

Walk Start

End Walk
Start Some Buzz
Share this website, download the flyer, and spread the word.
Getting healthy and staying healthy is all about making the right choices. There are things you can do to make a healthy life possible. We're here to help.
Sign up for email updates.
Get tips on staying healthy right in your inbox! Each month, we will send healthy recipes, exercise tips, outdoor activities around the state, info on preventing or living with chronic diseases, and much more.